Shopify Multi-Store Support
Run multiple Shopify stores? Use the same OGO account for each store.
OGO supports store owners who have several Shopify stores with the same e-mail account. Simply go through the install process for each store, link them to e-mail and you'll be good to go!
---
Video Guide: Installing the OGO Shopify App on additional stores
---
Step by Step Visual Guide:
Step 1: With your new Shopify store already created, you can begin install the OGO Shopify App by visiting https://app2.ogo.com.au/

Step 2: If you haven't already logged in, the OGO app install will direct you to login to your new Shopify Store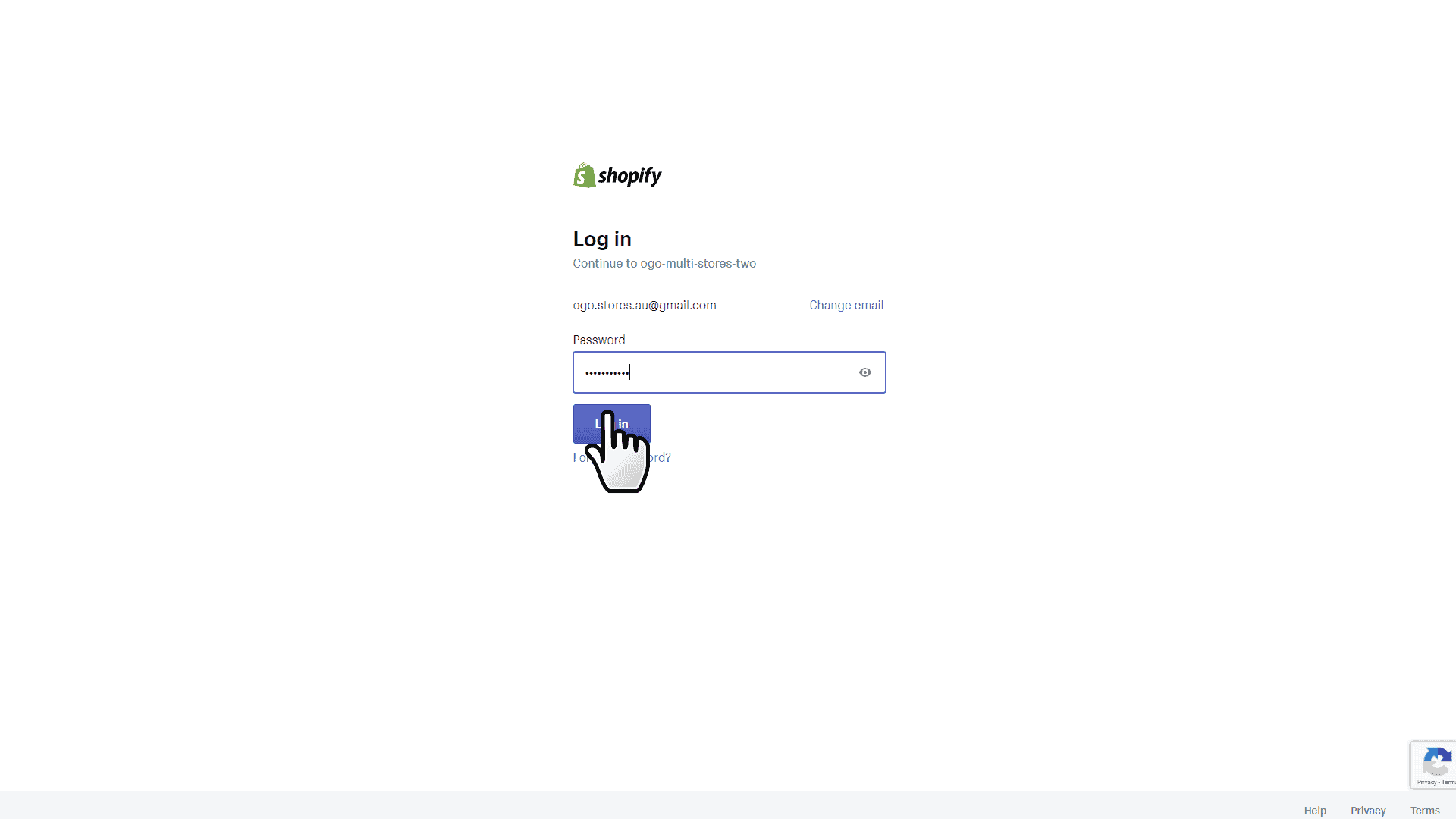 Step 3: Click 'Install Unlisted App'
Note: The OGO Shopify App is 'unlisted' as it is undergoing review by the Shopify Partners team. The app is safe to install and is provided by a trusted Australian company, OGO.com.au Pty Ltd.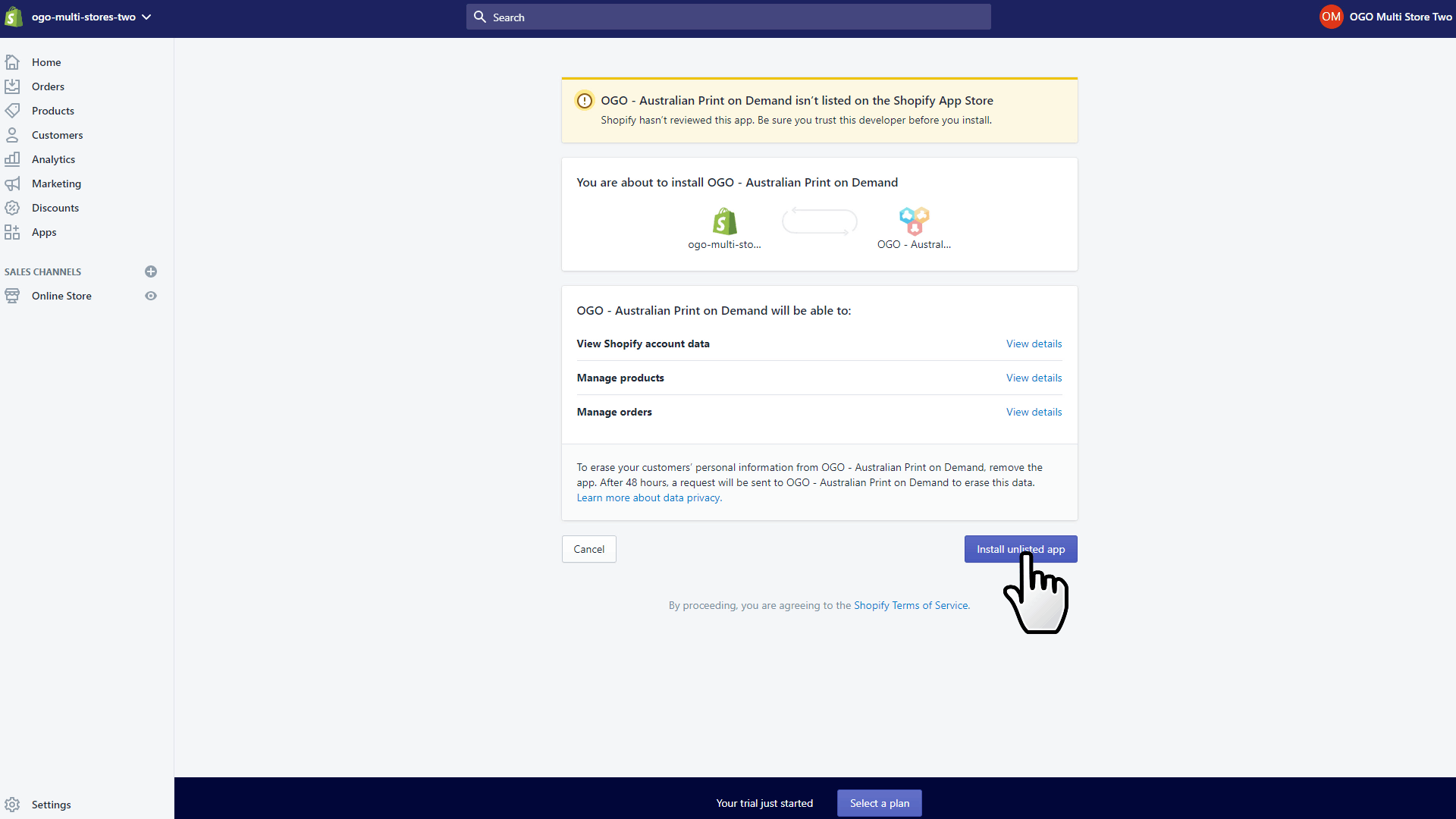 Step 4: Confirm adding your new Shopify Store to your existing OGO Account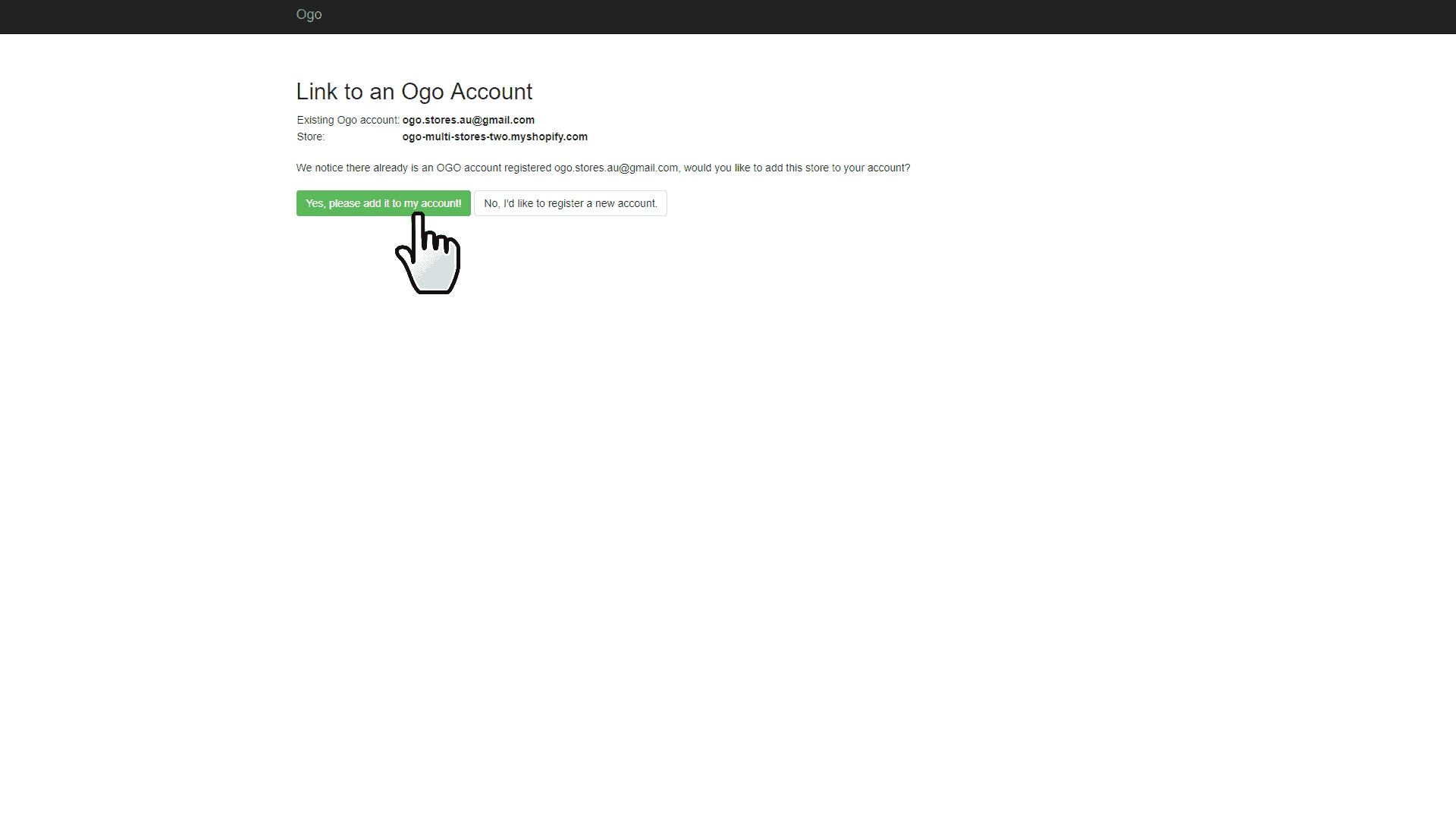 Step 5: OGO Account e-mail to confirm adding the store will be sent to your registered Shopify e-mail address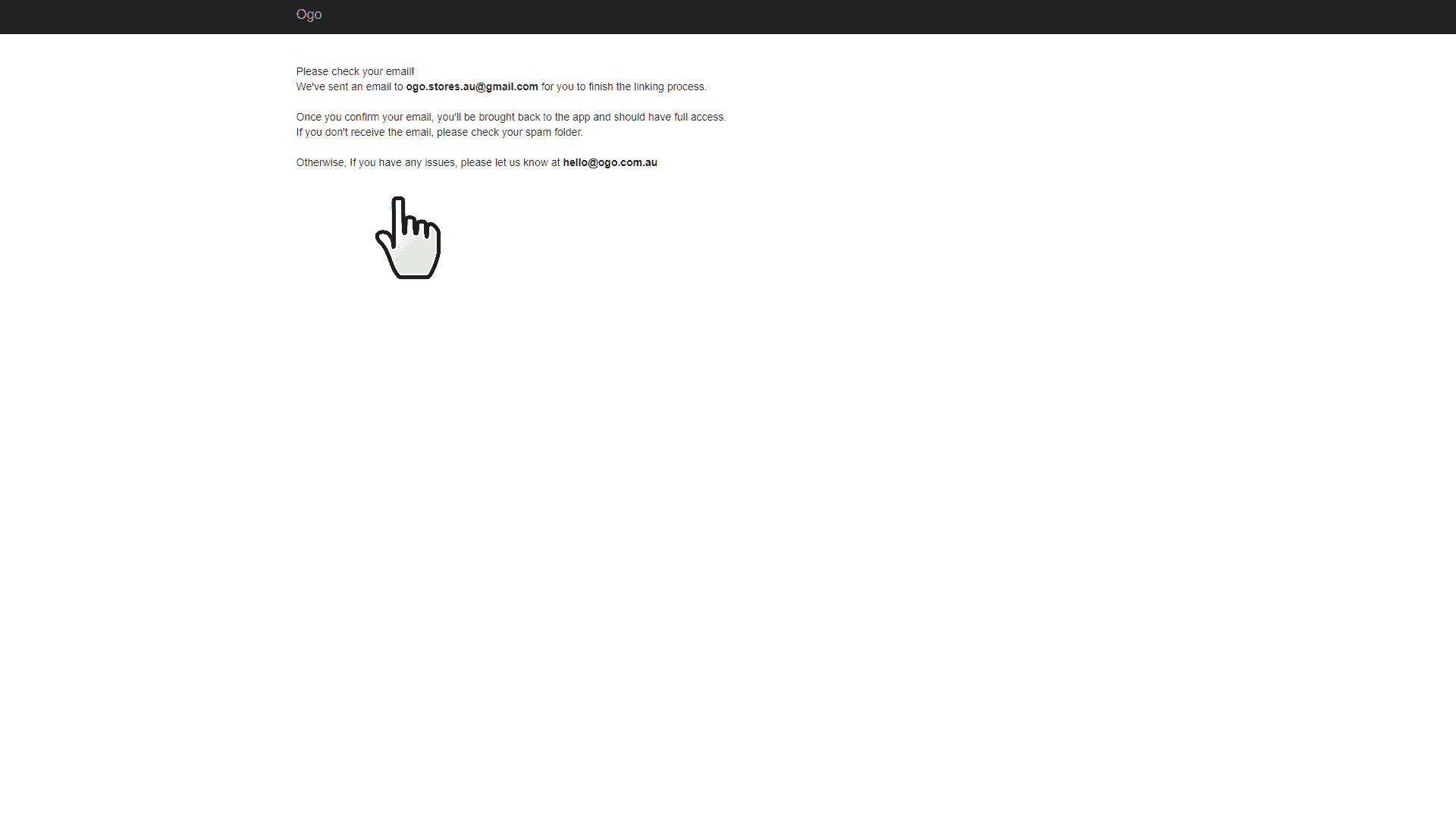 Step 6: Open your e-mail inbox and find the confirmation e-mail from OGO Print on Demand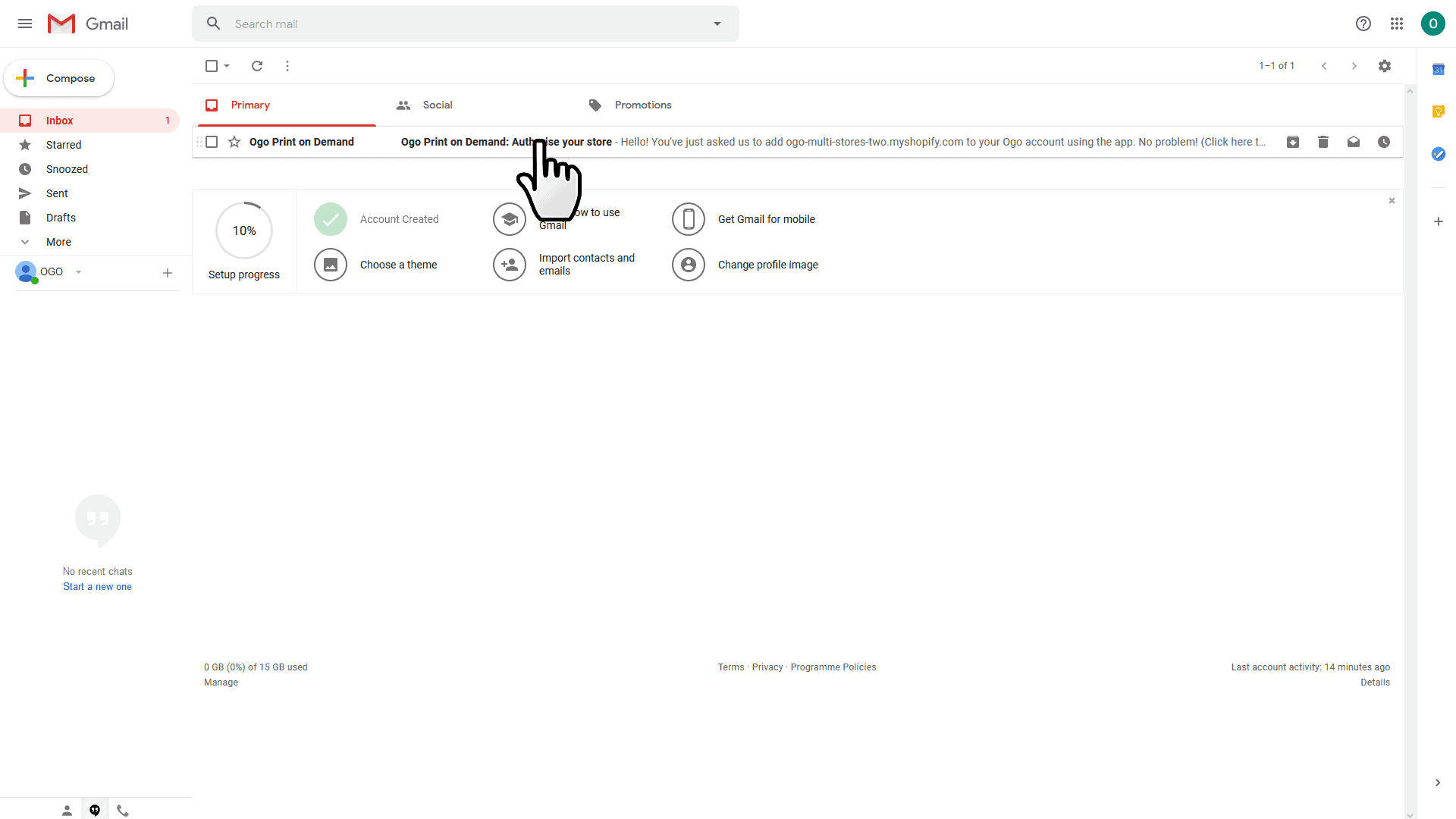 Step 7: Open the email and click on the link, or copy & paste it into your browser.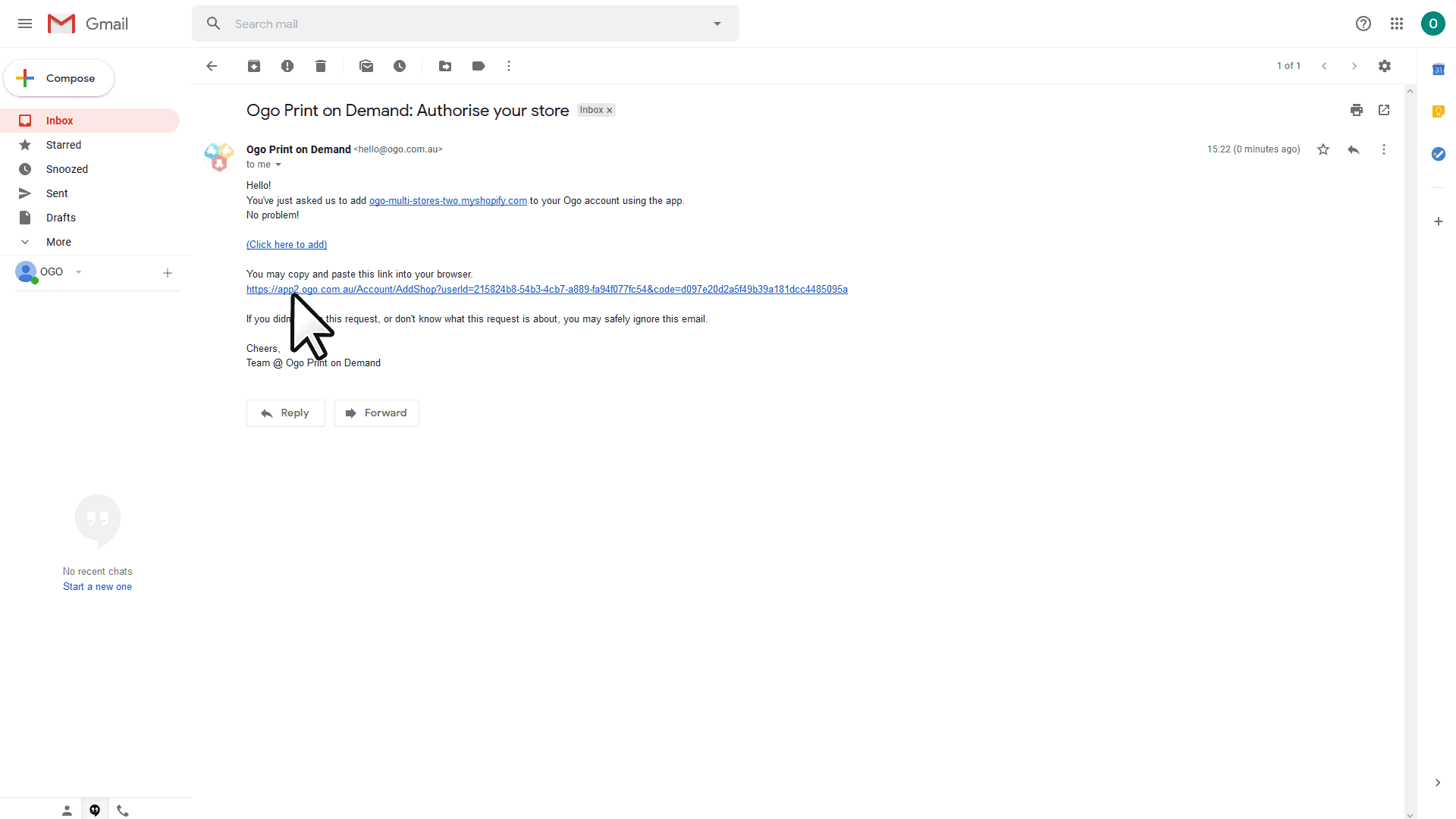 Step 8: The OGO App will complete it's installation onto your new Shopify Store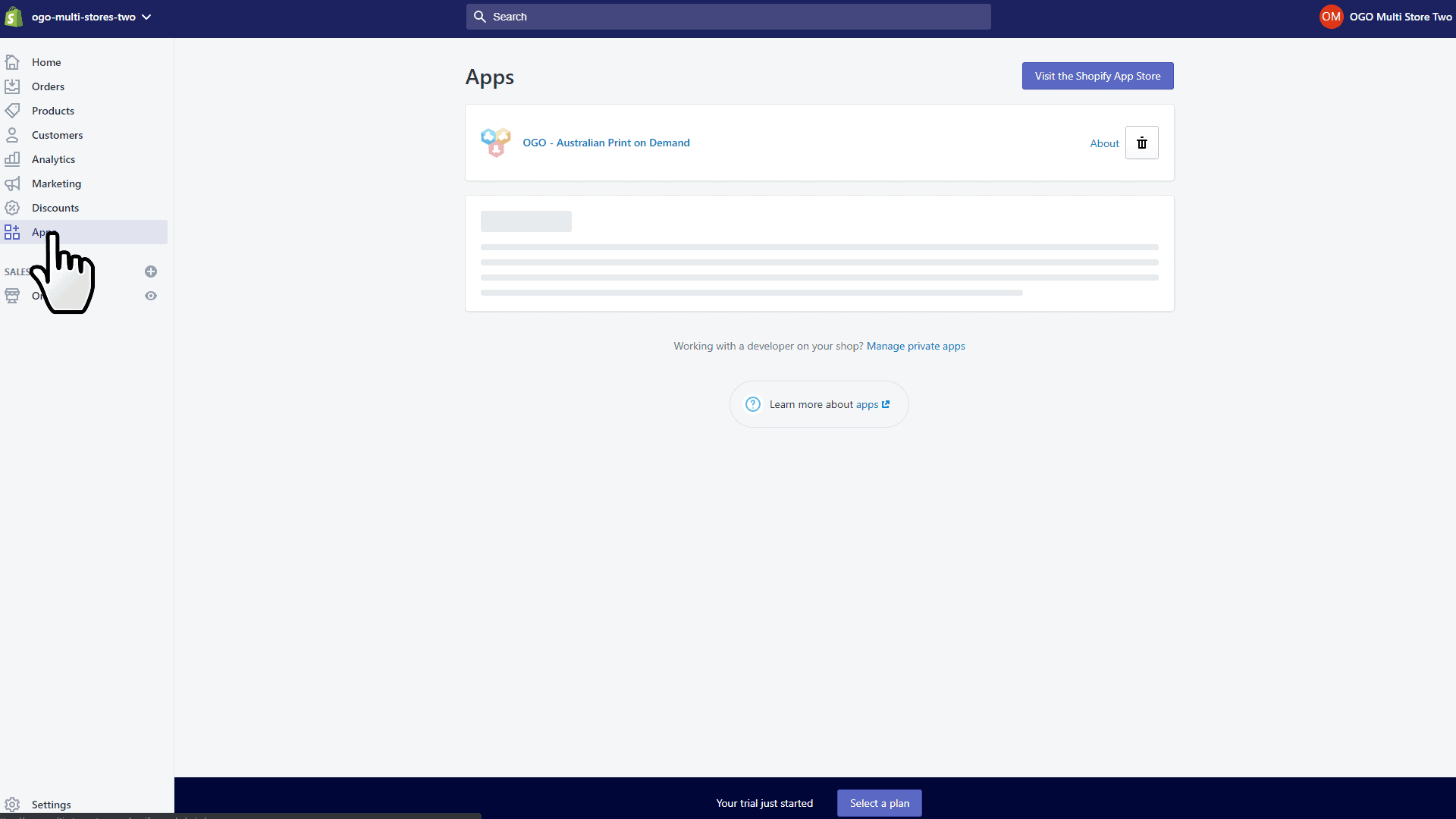 Step 9: You can confirm the OGO Account by looking at the account info and settings in the top-right corner.