Add & Update your OGO Payment Method
OGO automatically fulfils orders from your Shopify store once an order's status is 'Paid'. Within a business day, OGO will bill you for your orders. An itemised invoice will be sent for each day there are orders from your store.
See our 'Billing & Payments FAQs' for more details on how billing & payment methods work with your OGO Shopify store & orders.
You can store your credit card using our secure payment service (Chargebee).
To add or update your payment details, head over to the 'Billing' section of the OGO Shopify App. There, you can add your credit card (Visa/Mastercard) to our payments system.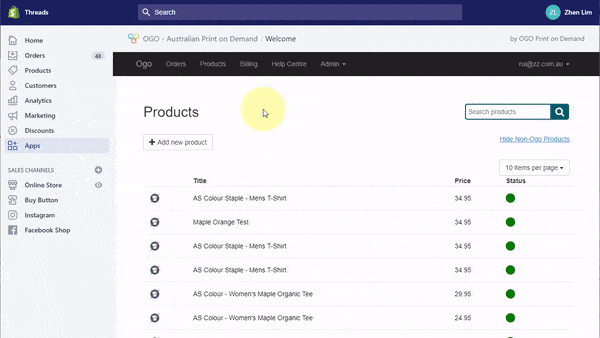 Adding your payment details to the OGO App
Your payments details will only ever be charged when a new order is received from your store. An invoice will be provided once billing is successful.